Feature-Rich
Medical Spa Software
Boost Productivity & Enhance Patient Experiences
Thriving in the highly-competitive medical spa industry requires more than just offering modern aesthetic treatments. Striking a balance between patients, administration and growth can be daunting. AestheticNow unites your clinic's operations into a single platform for the most efficient and effective results across all aspects of your business. The CRM and EMR foundation of the system keeps track of each patient and procedure in a secure, paperless and error-free environment. Patient records, appointments and communication are centrally coordinated, providing an instant view of everything from initial contact to post-procedure follow-up with every customer.
One Holistic Solution
AestheticNow transforms all the moving parts of your business by synchronizing your day-to-day operations while dramatically increasing your audience reach. Integrated marketing brings all your efforts together, including social media, email and text to create a cohesive and compelling message that drives sales.
Features & Benefits
Practice & Patients
AestheticNow is the industry-leading SaaS product that combines practice management and patient EMR solutions. Engineered by the most-established technology provider for aesthetic practices, AestheticNow has a successful track record of 10+ years of unparalleled service.
Fully Supported
Ease-of-use and peace-of-mind are the cornerstones of AesthetictNow. Our expert team is ready to provide you with the training, support and knowledge you need to get the most from our products.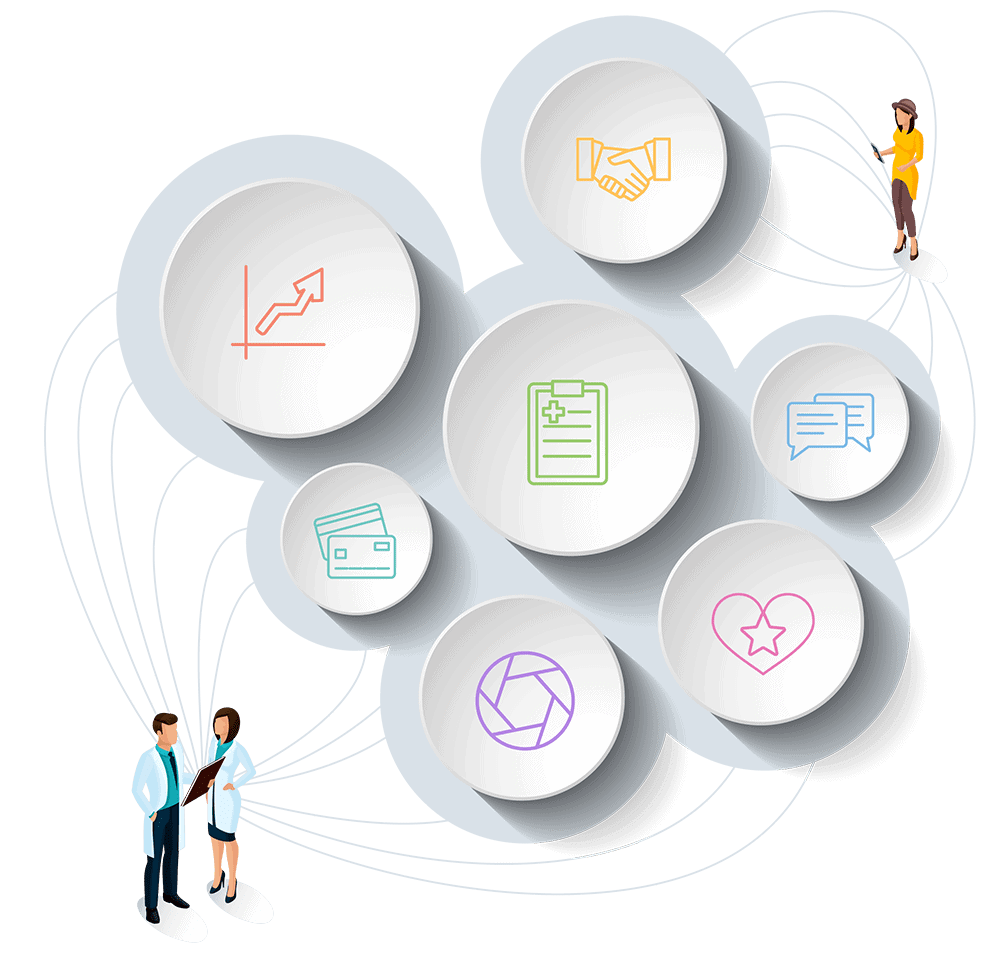 Convert & Retain
Building and maintaining relationships with all your customers on an individual basis is simplified and automated using customizable pathways. Never lose a lead or miss a follow-up with integrated email and texting.
Add RxMarketing to AestheticNow for next-level marketing and customer engagement.
Let's take your practice
to the NEXT level.
Manage Clients & Marketing on One Platform
AestheticNow combines an easy-to-use CRM with innovative marketing tools to help you streamline operations and engage your audience like a pro using social media, email and text messaging. Features, like multi-location scheduling, marketing automation and conversion reports empower your staff to increase efficiency, productivity and profit.
Get All Solutions From One Company
EMR
CRM
Patient Record
Reporting
RxPayments
Integrated Payments
Inventory & PoS
Security & Compliance
Patient Financing
Patient Engagement
Communication
Patient Portal
Membership / Loyalty
Marketing
Social Media Posts & Scheduling
Reputation Management
Email & Text Marketing
RxPhoto
Photography
Forms
Consultation
Before & After Gallery
RxPortal
Telehealth
Forms & Appointments
Education
Ready to see how AestheticNow can TRANSFORM
your medical spa practice?