Comprehensive EMR
for Health & Wellness
Practices
Headline (ie. Revitalize Your Whole Practice )
In order to succeed, doctors managing an HRT practice will need a dedicated system, designed for recurring business, which also includes all the medical systems necessary to run their practice efficiently.rnA cash business for recurring patients requires different tools than a traditional EMR practice management system. However, you don't have to replace your existing practice management and EMR system to add these features.rnBy adding PatientNOW HRT to your existing EMR system, you can achieve optimal efficiency in your Hormone Replace Therapy business and also effectively manage your elective procedures and product sales.rnUsing the same technology designed for plastic surgeons, PatientNOW developed PatientNOW HRT for medical practices offering Hormone Replacement Therapy.rnPatientNOW can install a turn-key HRT system — fully customized to the needs of your practice — in less than five days. This fast roll-out helps ensure that no patients fall through the cracks during your transition.
EVEXIAS® Medical Centers do over 750 treatments per month and only about 40% are returning for a second visit. After we implemented patientNOW and their recall, we saw an increase in returning patients. After 180 days, we are now seeing 70% return for the next treatment. This has made a significant impact on our business. Can't wait until we are over 90% and we believe with patientNow we will be!
Dan Deneui, CEO Evexias Holdings
PatientNOW HRT Offers Many Critical Features (Features & Benefits)
rnt
A complete cloud solution — no hardware required

rnrnt

Pre-built HRT workflow

rnrnt

Monthly payment programs to maximize revenue

rnt

rnHRT patient portal

rnrnt

Online scheduling

rnrnt

Appointment reminders

rn
rnrn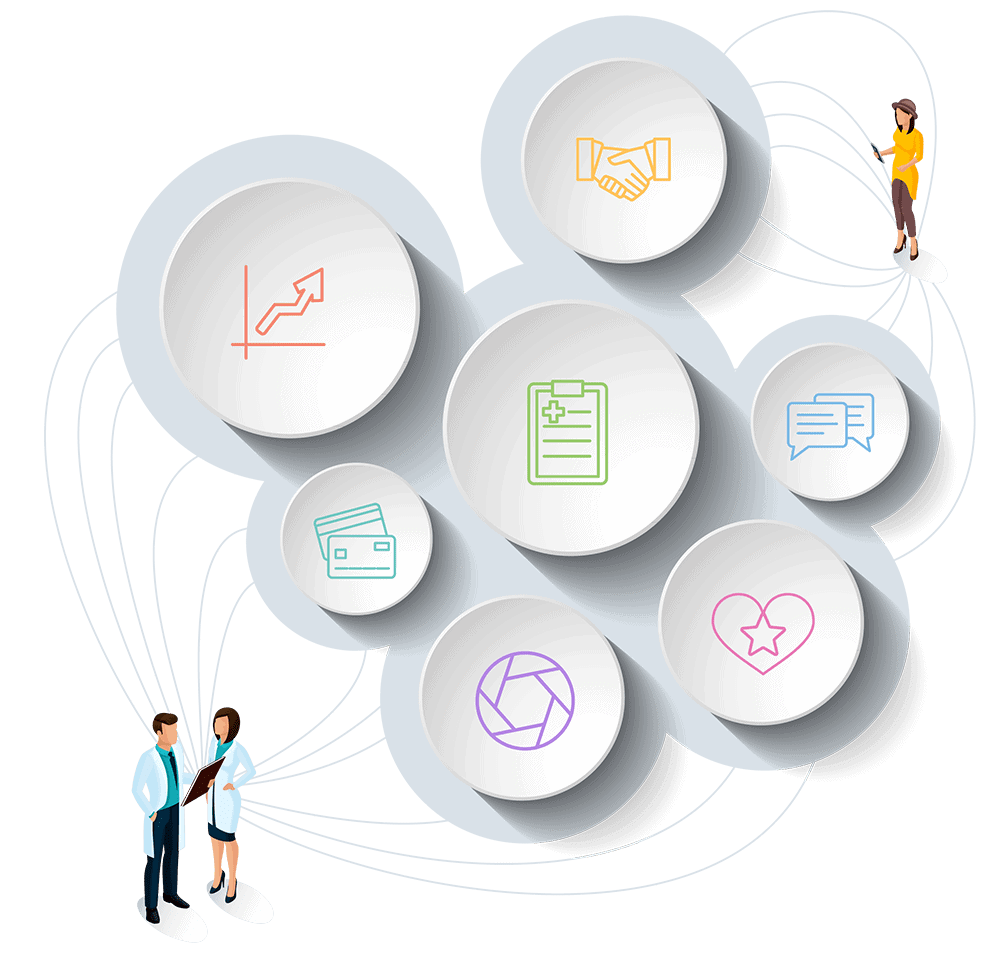 rnPatient follow-up and reminders throughout the treatment cyclernConsent forms with electronic signaturernTemplate EMR to document every procedurernDirect lab integration with orders, results, and highly-detailed progress reportsrnPoint of sale to manage paymentsrnPatient review system to build web trafficrnAutomated prospect follow-up
rnrn
PatientNOW HRT Offers Many Critical Features
A complete cloud solution — no hardware required
Pre-built HRT workflow
Monthly payment programs to maximize revenue
HRT patient portal
Online scheduling
Appointment reminders
Patient follow-up and reminders throughout the treatment cycle
Consent forms with electronic signature
Template EMR to document every procedure
Direct lab integration with orders, results, and highly-detailed progress reports
Point of sale to manage payments
Patient review system to build web traffic
Automated prospect follow-up
PatientNOW HRT Benefits Doctors at Every Workflow Stage
Among it's most critical features, PatientNOW's HRT membership plan component can help increase new patient adoption by offering monthly payment options for their treatments. By allowing your patients to pay monthly, you can also increase your repeat business by as much as 98 percent.rnrnAlso, membership plans come with custom collateral to advertise the HRT in your practice, custom emailers using PAR (Patient Acquisition and Retention™), and custom landing-pages to educate prospects.rnrnYour patients can also book their appointments using the online scheduling module on your custom HRT landing page and enter all of their data using the patient portal, which offers additional efficiencies.rnrnPatientNOW HRT also minimizes paperwork by allowing patients to electronically sign consent forms in the patient portal or in the office on a Microsoft Surface Computer.rnrnThis automation ensures accurate record-keeping, compliance and easy retrieval of patient information.rnrnYou can also handle lab protocols in the PatientNOW HRT workflow. You can order labs directly through the PatientNOW HRT, receive alerts when labs come back.rnrnEncounter notes help you seamlessly document patient visits and include pertinent labs and patient data. You can also easily account for and maintain inventory with included tracking tools.rnrnLastly, you won't miss any payments. PatientNOW HRT's Merchant Solution program can charge credit cards at recurring intervals automatically and also update your point of sale and reports.
Dummy title for Subhead / CTA